Love and Relationships Icons - stock illustration
An icon set of families, couples, friends and others showing forth love and concern for one another. The icons include families together, a parent giving a child a piggy back ride, a couple with their arms around each other, two people holding hands, a husband feeling the belly of his pregnant wife, a wedding ceremony, a couple leaning in for a kiss, a mother holding her child in her arms, two people hugging, a pet owner holding their dog, a child petting a dog, a pregnant woman feeling her stomach, two people taking a selfie together, an online relationship and a person reaching out to a disabled person in a wheel chair.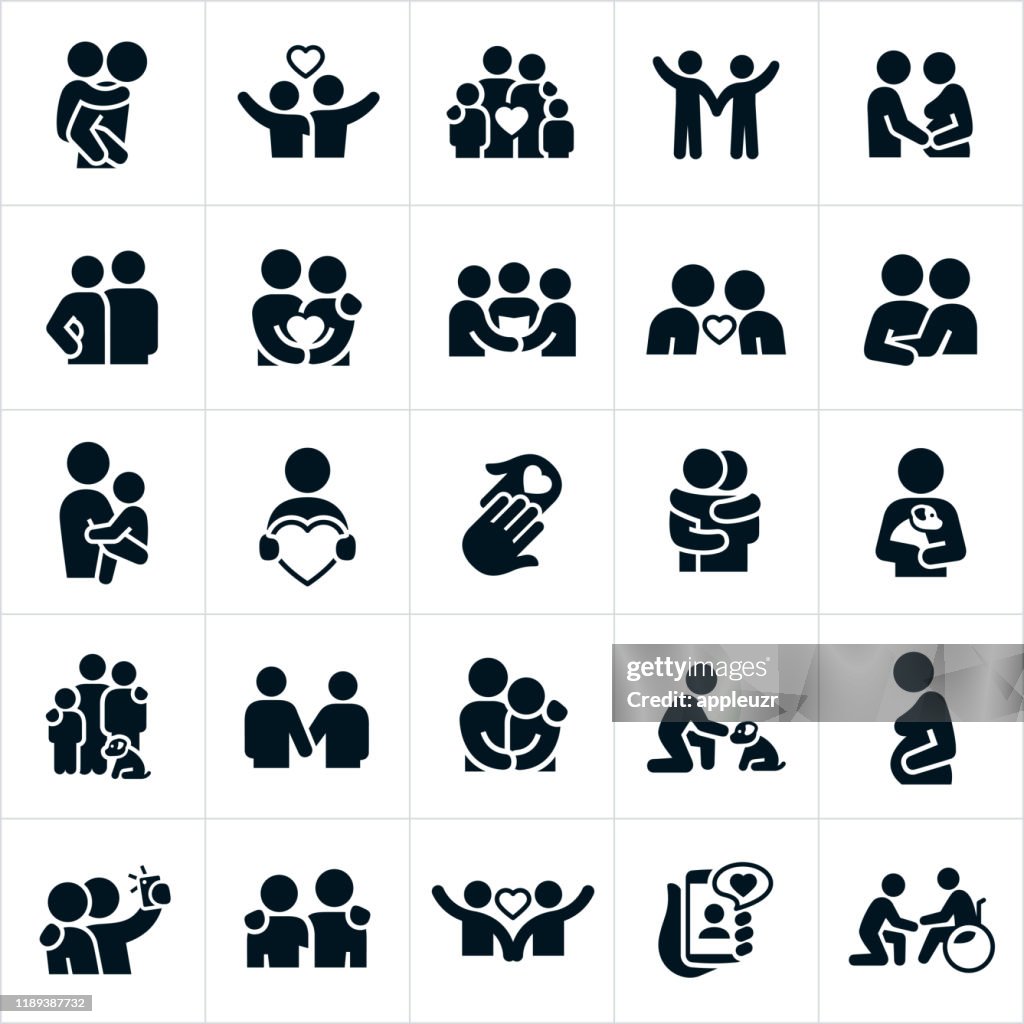 Get this image in a variety of framing options at Photos.com.
All Royalty-Free licences include global use rights, comprehensive protection, and simple pricing with volume discounts available
DETAILS
Collection:
DigitalVision Vectors
Release info:
No release required