Workplace Injury Thin Line Icons - Editable Stroke - stock illustration
A set of workplace injury icons that include editable strokes or outlines using the EPS vector file. The icons include a worker with a broken arm, worker wearing hardhat and hurting back while bending over, person falling back on work chair, wrist injury, person hurting back while lifting, worker crashing forklift, worker slipping and falling, worker in rock slide, worker with shoulder injury, worker at computer suffering from stiff muscles, rehabilitation after injury, hand being cut by saw on job-site, dump truck driver crashing, construction worker falling on job-site, person slipping and falling on liquid, construction worker being hit by heavy machinery and a person getting hand injured in drill press.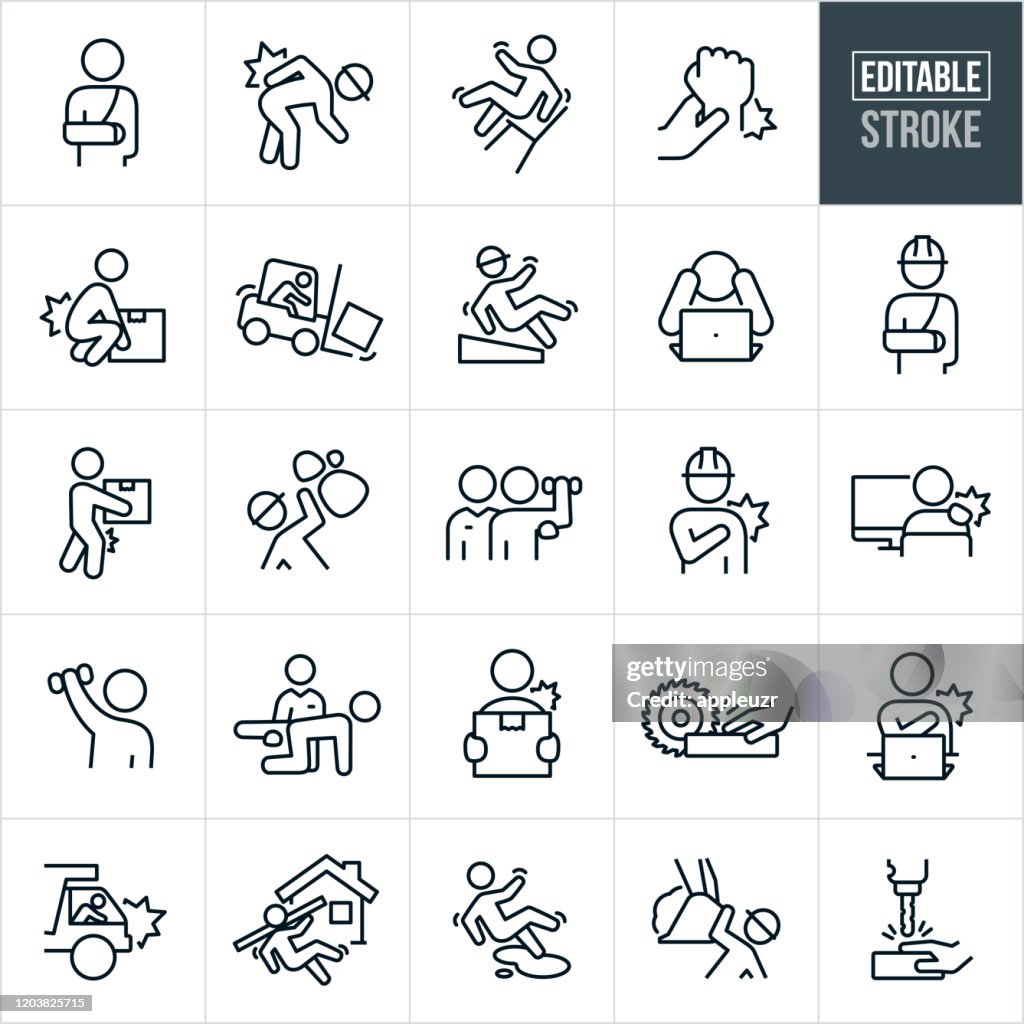 Get this image in a variety of framing options at Photos.com.
All Royalty-Free licences include global use rights, comprehensive protection, and simple pricing with volume discounts available
DETAILS
Collection:
DigitalVision Vectors
Release info:
No release required