Sri Lankan cricketer Lasith Malinga (L)...
Bridgetown, BARBADOS: Sri Lankan cricketer Lasith Malinga (L) is watched by coach Tom Moody as he bowls during a practice session in Bridgetwon, 26 April 2007, ahead of their ICC Cricket World Cup 2007 final clash against Australia. Sri Lanka will face the two-time world champions Australia in the final of the tournament. AFP PHOTO/Jewel SAMAD (Photo credit should read JEWEL SAMAD/AFP via Getty Images)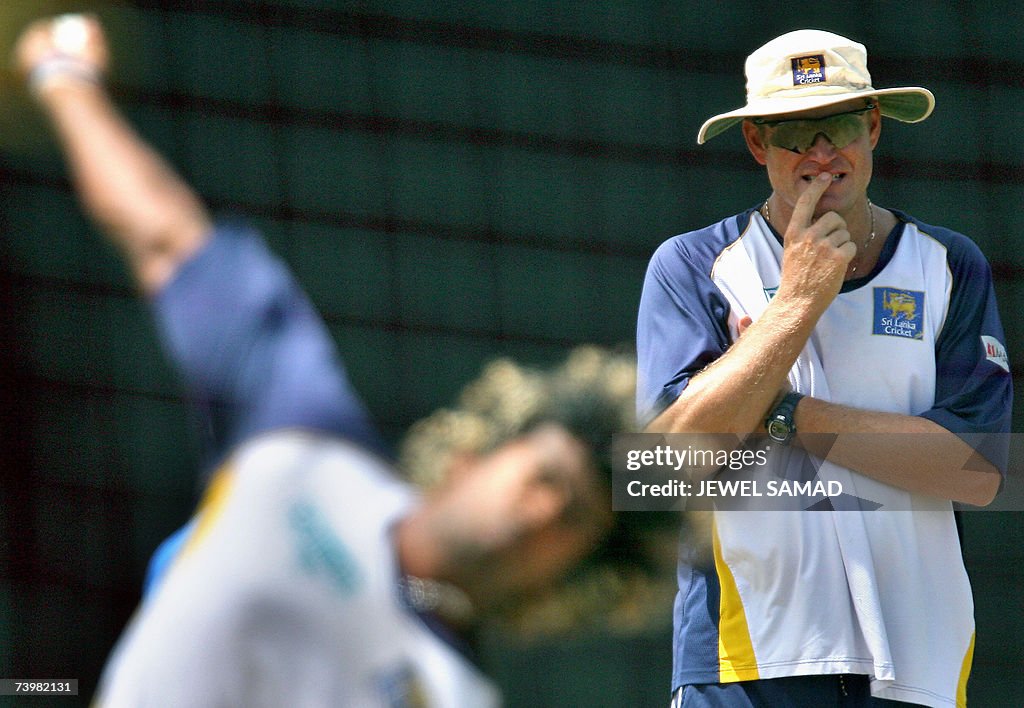 DETAILS
Restrictions:
Other than commercial and promotional uses, full rights in UK, USA, Ireland, Italy, Spain, Canada (not Quebec) and restricted rights elsewhere.  Please call for uses involving restricted rights, commercial or promotional.
DV
Date created:
26 April, 2007