Division Ahead or Branching Out Traffic Sign Post Over Sky - stock photo
An informational traffic sign post over a clear blue sky showing multiple division of avenues - a clipping path is included to separate sign from sky. Canon 5D MarkII. Sign thoroughly cleaned with graphic element added in Photoshop.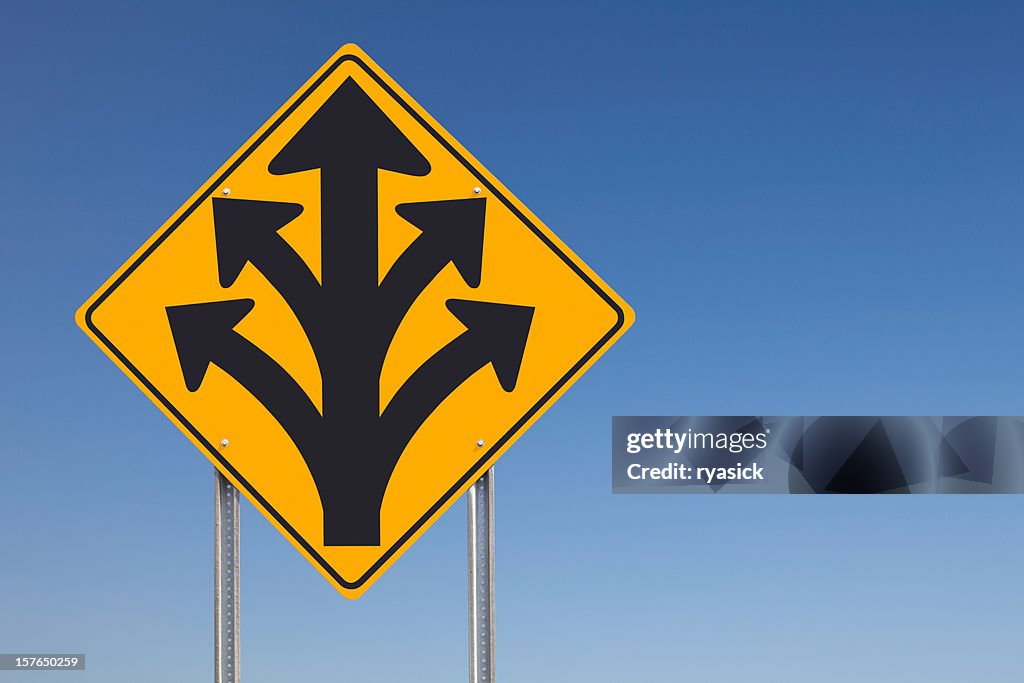 Get this image in a variety of framing options at Photos.com.
All Royalty-Free licences include global use rights, comprehensive protection, and simple pricing with volume discounts available
DETAILS
Release info:
No release required