Elephant Seal - South Georgia - stock photo
When we arrived in Grytviken on South Georgia, we were greeted by many of these Elephant Seals. They like to laze around, but if you come too close to them, they will shock you with their surprisingly pink tongue.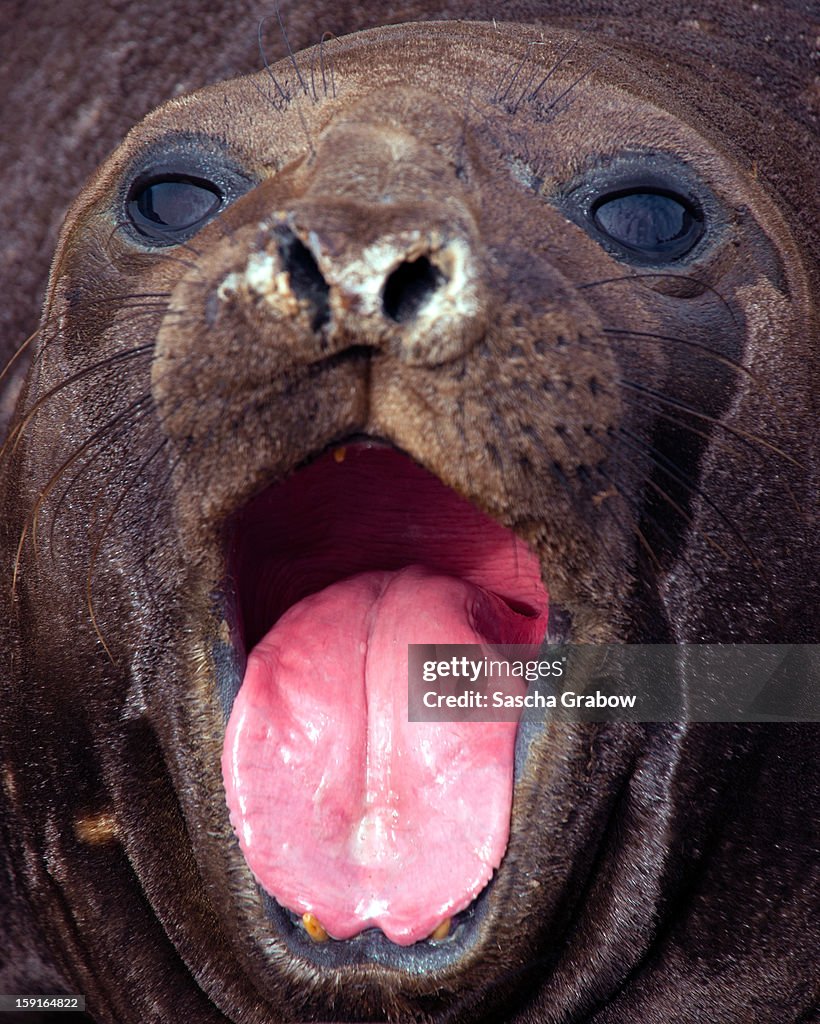 Get this image in a variety of framing options at Photos.com.
All Royalty-Free licences include global use rights, comprehensive protection, and simple pricing with volume discounts available
DETAILS
Location:
Grytviken, South Georgia, United Kingdom
Release info:
No release required