Frederiksborg renaissance castle, Hillerød Denmark at sunset - stock photo
Hilleroed, Denmark - April 04, 2017:The Royal renaissance Castle Frederiksborg Slot in Hillerød, Northern Zealand, Denmark at sunset. The castle mirroring in the castle lake (Slotssøen). Frederiksborg slot is a national heritage of Denmark. First built in 1560 by King Frederik 2. of Denmark. Totally reconstructed to a Dutch inspired renaissance castle by King Christian 4. 1600 - 1625. Denmark has a Freedom of panorama (FOP) photography legislation. These are my own words.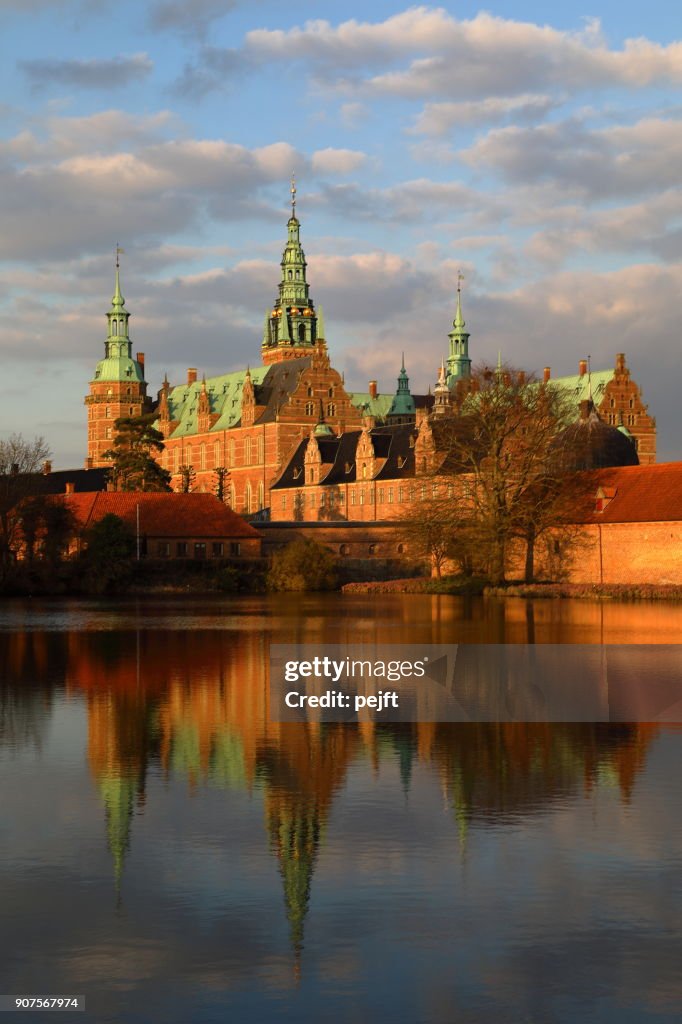 All Royalty-Free licences include global use rights, comprehensive protection, and simple pricing with volume discounts available
Not sure if you can use this image for commercial purposes? Find out
DETAILS
Collection:
iStock Unreleased
Release info:
Releases not available for featured content. To use this image for commercial purposes, contact us.