Million Dollar Highway - stock photo
The Million Dollar Highway stretches for about 25 miles (40 km) in western Colorado and follows the route of U.S. 550 between Silverton and Ouray, Colorado. It is part of the San Juan Skyway Scenic Byway. Between Durango and Silverton the Skyway loosely parallels the Durango and Silverton Narrow Gauge Railroad.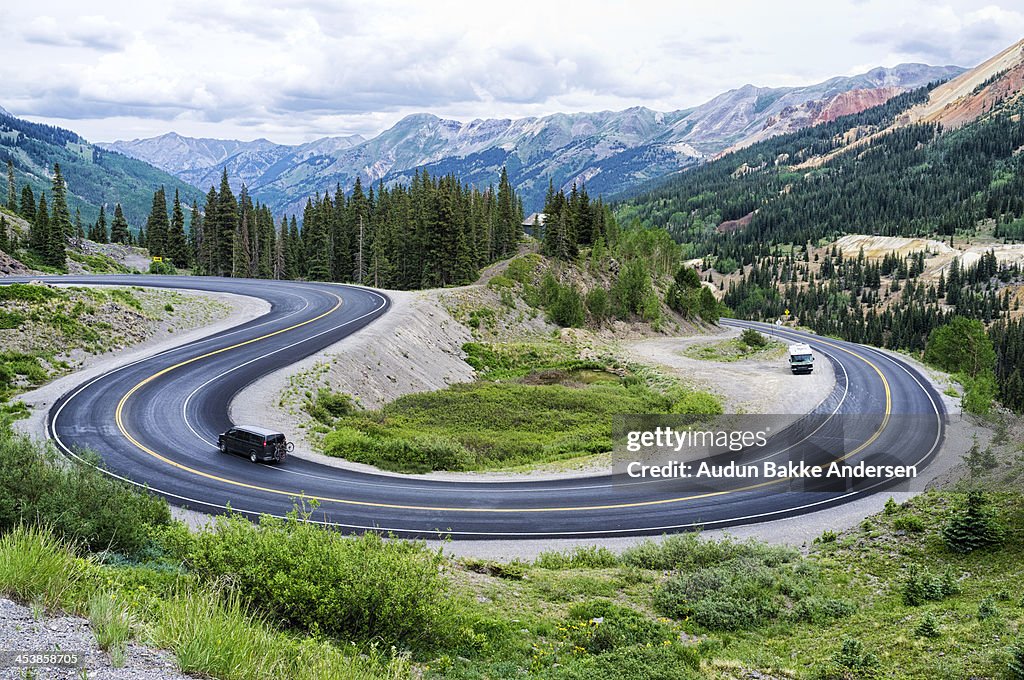 Get this image in a variety of framing options at Photos.com.
All Royalty-Free licences include global use rights, comprehensive protection, and simple pricing with volume discounts available
DETAILS
Location:
Ouray, United States
Release info:
No release required