The iconic Parisian landmark Eiffel Tower and Champ de Mars on the Left Bank of Seine River in spring - stock photo
Paris, France - May 9, 2013: The Eiffel Tower, the famous Parisian Landmark built in 1889 for the Exposition Universelle, seen from the Champ de Mars park in spring. A green lawn, a small pond and trees of different sizes and shapes are seen in the foreground. A crowd of people in the background, is standing or walking underneath the tower. The image was captured with a 16mm wide angle fish eye lens and a full frame DSLR camera.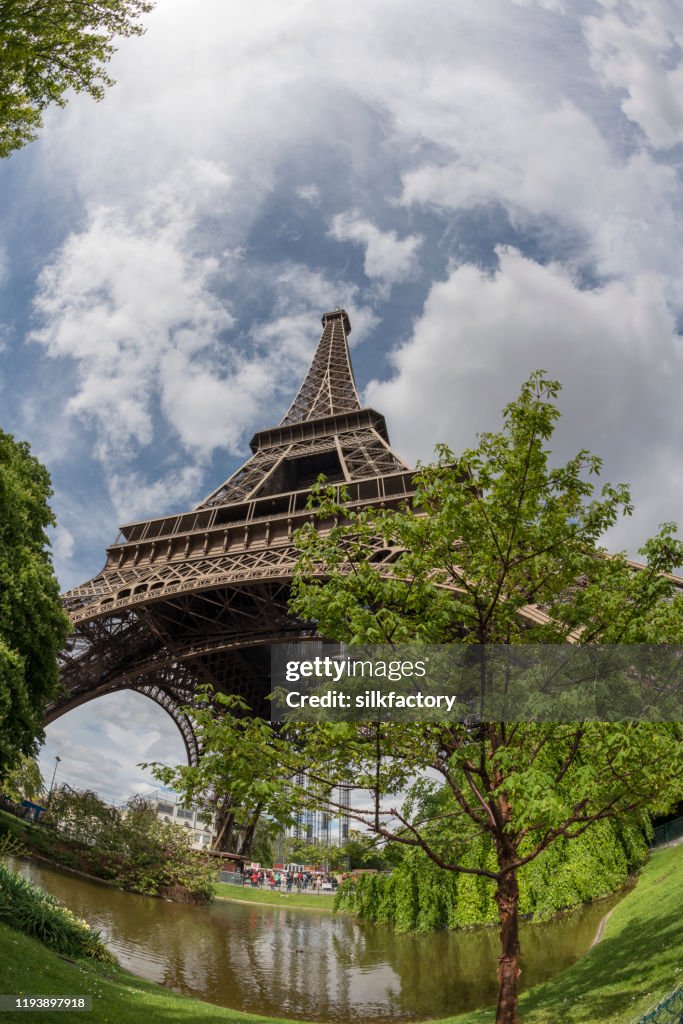 All Royalty-Free licences include global use rights, comprehensive protection, and simple pricing with volume discounts available
Not sure if you can use this image for commercial purposes? Find out
DETAILS
Collection:
iStock Unreleased
Release info:
Releases not available for featured content. To use this image for commercial purposes, contact us.