Theodor Heuss Bridge Duesseldorf, also known as North Bridge. - stock photo
Duesseldorf, March 3, 2021 - The Theodor Heuss Bridge is the first cable-stayed bridge in Germany and was opened to traffic in 1957. The federal highway B7 passes over this bridge. Before the construction of the airport bridge, it was the northernmost Rhine bridge in Duesseldorf, which is why it was not only popularly but also officially called Nordbruecke until January 1964.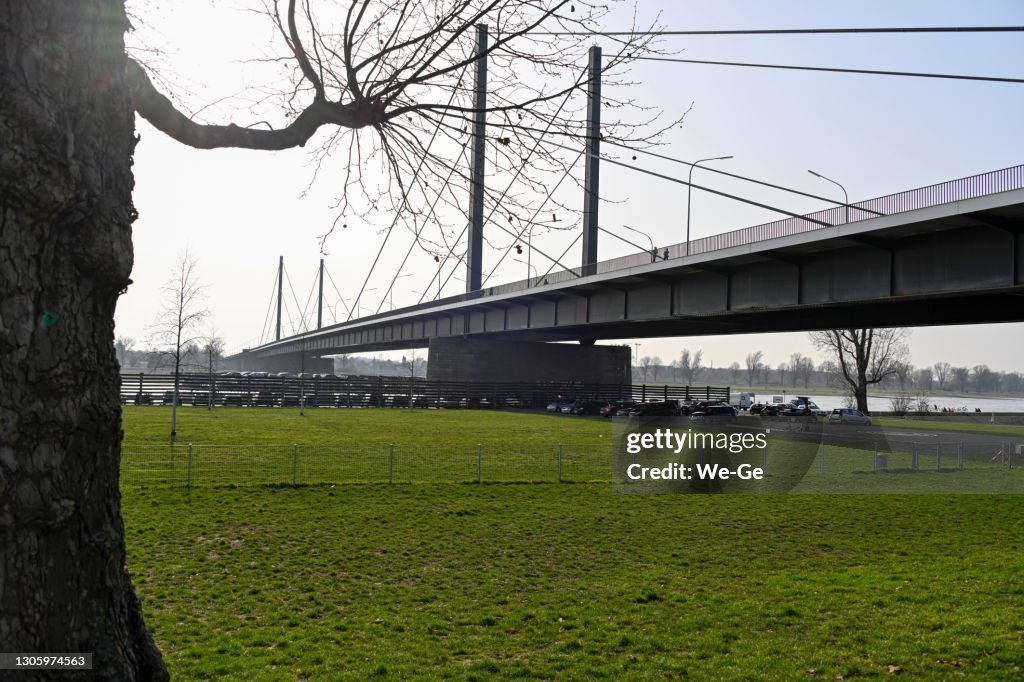 All Royalty-Free licences include global use rights, comprehensive protection, and simple pricing with volume discounts available
Not sure if you can use this image for commercial purposes? Find out
DETAILS
Collection:
iStock Unreleased
Release info:
Releases not available for featured content. To use this image for commercial purposes, contact us.